How To Decorate A Basement Bedroom
Basement Bedroom Bliss: Tips for Decorating Below Ground
Do you have a basement that's currently being used as a storage space or a dungeon-like laundry room? With a little creativity and some elbow grease, you can transform it into a cozy bedroom that you'll actually want to spend time in. In this article, we'll share some tips and tricks for turning your below-ground space into a stylish and inviting sanctuary.
Down, but not out: Tips for transforming your basement into a cozy bedroom
Before you start decorating your new basement bedroom, there are a few things you'll need to consider to make the space feel comfortable and inviting. Here are some tips to get you started:
– Lighting is key: Basements can often feel dark and dingy, so you'll want to make sure you have plenty of lighting options. Consider adding a mix of overhead lighting, table lamps, and floor lamps to create a warm and welcoming atmosphere.
– Keep it cozy: Since basements can be chilly, you'll want to make sure your bedroom feels warm and cozy. Add soft blankets, plush rugs, and throw pillows to make the space feel inviting.
– Watch for moisture: Basements can be prone to moisture issues, so it's important to address any potential problems before you start decorating. Make sure your walls and floors are properly sealed and consider investing in a dehumidifier to keep the space dry.
Bring on the bliss: Creative ideas for decorating your below-ground boudoir
Now that your basement bedroom is ready for decorating, it's time to get creative! Here are some fun and unique ideas to make your below-ground boudoir feel like a stylish retreat:
– Add a pop of color: Since basements can feel dark and drab, adding a bright pop of color can help liven up the space. Consider painting an accent wall or adding colorful bedding to make the space feel more cheerful.
– Create a cozy reading nook: Who says you need a window to create a cozy reading nook? Add a comfortable armchair or chaise lounge and a stack of your favorite books to create a relaxing spot to unwind.
– Bring in some greenery: Plants can help make any space feel more alive and inviting. Consider adding some low-light plants like snake plants or pothos to add some greenery to your below-ground space.
With these tips and ideas, you can transform your basement from a dark and dingy space into a cozy bedroom that feels like a stylish retreat. Happy decorating!
In Conclusion
Decorating a basement bedroom can be a fun and exciting project that can completely transform your space. By paying attention to lighting, comfort, and moisture issues, you can create a cozy and inviting bedroom that you'll love spending time in. Use these creative decorating ideas to make your below-ground boudoir feel like a stylish retreat.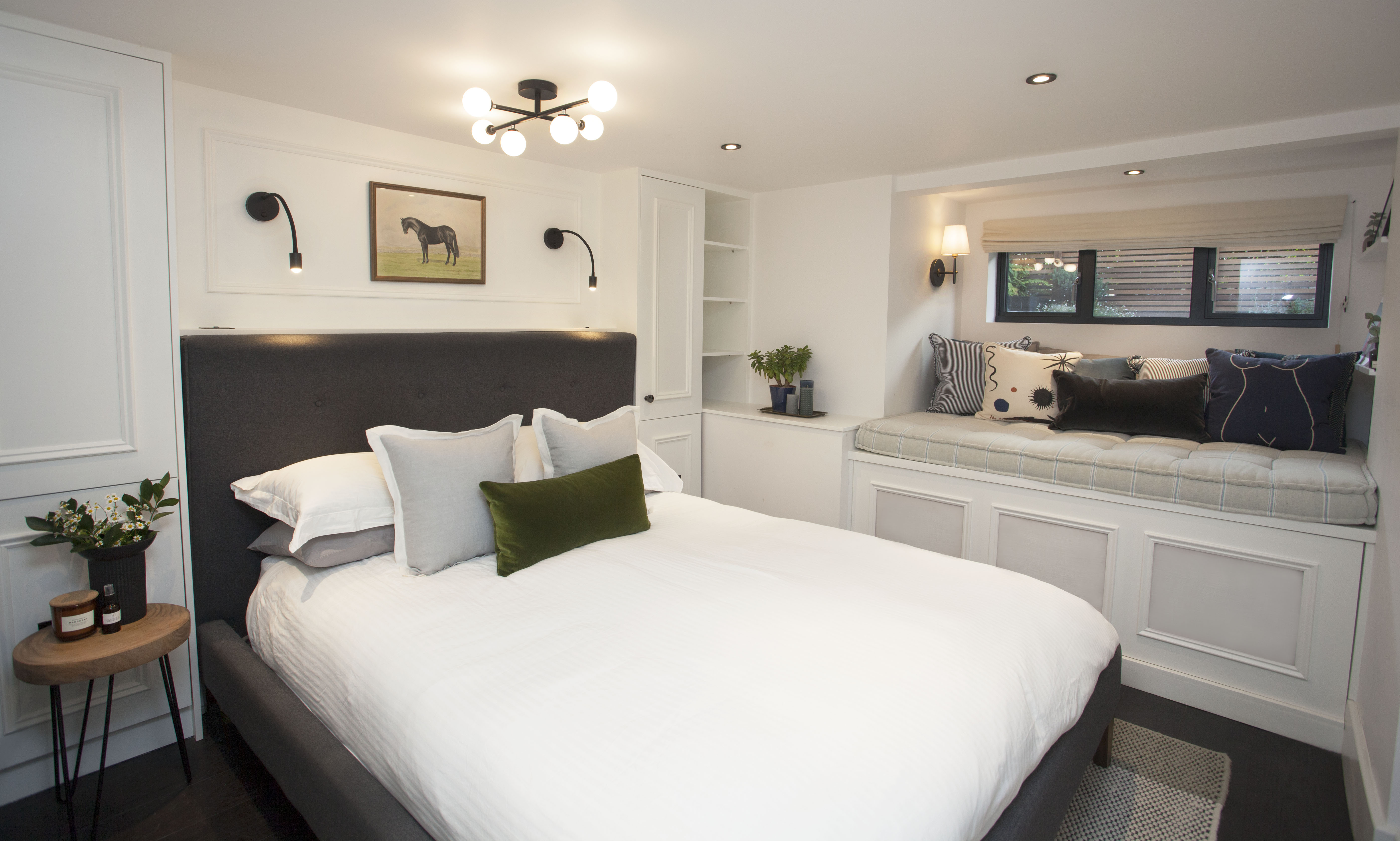 10 basement bedroom ideas that you would never know are

basement bedrooms – 14 tips for a cozy space – bob vila

basement bedrooms – 14 tips for a cozy space – bob vila

basement bedrooms – 14 tips for a cozy space – bob vila

turning a basement into a bedroom: designs and ideas – home tree

basement bedroom design ideas you'll want to sleep in yourself

basement bedrooms – 14 tips for a cozy space – bob vila

pin on room design

interior design — how to turn your basement into a bright bedroom

basement bedroom makeover // $75

before and after: dated basement bedroom to cozy oasis! | the diy